Co-founder & chief executive officer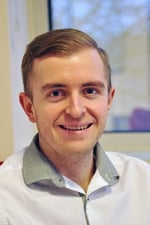 Will has been building and marketing SaaS solutions since 2005. In 2006, he founded online storage company, File Den. Using a combination of organic growth strategies, Will bootstrapped the company to over 3 million registered users worldwide. No mean feat in a pre-social world.
Witnessing an increasing commoditisation of online storage, Will went on to negotiate the company's sale, and in July 2011, File Den was acquired by CX, Inc.
A start-up person and entrepreneur, Will keeps himself on the cutting edge of all things SaaS. He's a full stack growth expert, possessing design, marketing, product development, web development, sales & customer success experience.
Outside of work, he keeps himself active with a passion for skiing, weightlifting and bouldering.
martin steward
co-founder, chief Finance officer & VP Consulting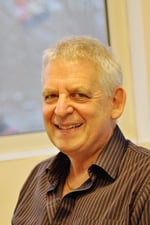 Martin is an experienced business consultant, and learned his trade delivering off the shelf ERP software to the enterprise, including Diageo, Ingersoll-Rand and Rolls-Royce. With a passion for delivering value, and having seen huge business benefits from software led process improvements, co-founding Cobloom with Will was a natural fit.
He understands how healthy, profitable software businesses should be run, and the impact a great consultant can have. At Cobloom, Martin uses this experience to diagnose growth problems. He works closely with prospective partners to help them identify which approaches are the best fit - for both the business, and their customers.
When away from work, Martin is a lover of all things sport. He's a keen tennis player, and an avid Wolverhampton Wanderers fan.
ryan law
co-founder & chief marketing officer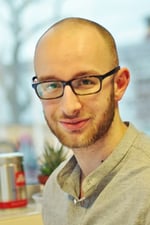 Ryan is Cobloom's resident growth scientist, combining expertise in marketing, copywriting, psychology and conversion rate optimisation to develop & execute marketing strategies for SaaS businesses.
He is passionate about experimentation and creativity, and spends his time discovering, testing and optimising new growth tools and techniques. He also heads up the Cobloom blog, sharing advice and insights on all-things related to SaaS growth.
In his free time, Ryan can be found lifting weights, writing short stories and automating anything and everything possible (with varying degrees of success).
Emily Smith
Growth Specialist - Content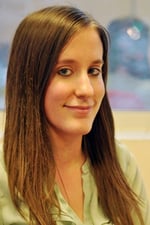 Emily is Cobloom's content authority, combining years of marketing & copywriting expertise with professional proofing experience. She previously worked in publishing, and in 2008 she founded an online magazine which she edited for four years.
Emily is passionate about storytelling, and has a unique ability to combine creativity with a keen eye for detail.
Away from work, she spends her time rock climbing, writing, and cooking. Like Martin, she's also a big sports fan.
Graeme Stoddart
Growth Specialist - Design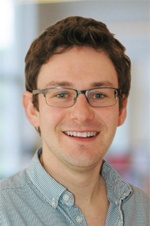 Graeme brings the growth strategies & content crafted by the team to life with compelling visuals, and effective design.
He believes that great design isn't just about making something look pretty, but driving measurable ROI, and his approach to design reflects this. Graeme is a champion of agile web design, always fighting for continual development, testing and optimisation. A great design is never finished.
Away from work, he's a keen cyclist and photographer.