start Attracting the right website visitors and converting them into qualified leads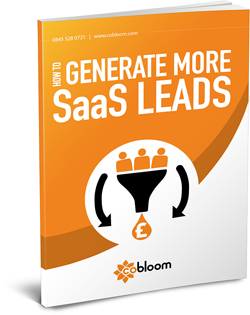 Lead generation is an enormous challenge faced by SaaS businesses, and our free eGuide is designed to give you the insight needed to create a predictable flow of qualified leads.
We'll show you how to consistently attract new visitors to your website, maximise conversion rates, and fill your sales & marketing funnel.
You'll learn:
How to attract the right visitors to your website.
Tools for turning anonymous visitors into identifiable leads.
5 actionable ways to start generating more SaaS leads, today.
Techniques for optimising and scaling your lead generation.
After reading our guide, you'll be able to plan out your own scalable lead generation framework. Once implemented, you'll unlock crucial insights into your website visitors, and generate more qualified leads.