Your Free 5 Week SaaS Pricing Course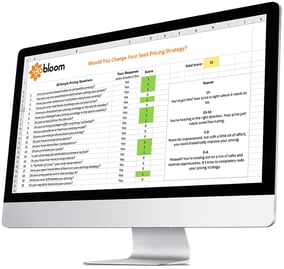 Small changes to your pricing strategy have a huge impact on your business:
"A 1% price increase yields an average profit increase of 11%"
- McKinsey & Co.
Despite this, the average SaaS company spends only 6 hours, ever, setting their price.
That's why we've developed a free 5-week pricing course, containing tools and advice to improve your SaaS Startup's pricing strategy, in just 5 actionable emails.
Each week, you'll receive an insight-packed article, complete with an exclusive downloadable asset designed to improve one crucial part of your pricing strategy.
FILL IN THE FORM TO sign-up now,
We'll SEND YOU WEEK 1 RIGHT AWAY >>