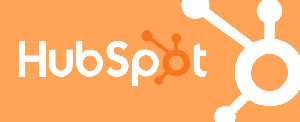 HubSpot is an excellent tool, but why does it excel for SaaS companies in particular?
There's all number of marketing platforms software companies can choose from, and with strong technical teams, many also get tempted to cobble together their own solutions integrating a number of different tools.
In this post I explain why your company should invest in HubSpot.
1) Generate More Leads
There are a number of marketing automation platforms that provide lead tracking, lead nurturing and help move leads through the buying process. HubSpot does this and stands apart from its competitors by also seemlessly integrating top of the funnel tools.
You can build your entire website on the HubSpot CMS, and take advantage of their smart call-to-action's, landing pages, blogging platform, SEO tools, social media monitoring and more to turn your website into a lead generating machine.
HubSpot analytics then allow you to see in real time how effective your marketing is when it comes to both lead quality and quantity. You can can analyse and prioritise the leads your SaaS company needs to grow. I discuss some of the ways HubSpot can be used to generate more leads in my previous post: How to Grow a SaaS Company With Inbound Marketing.
2) Centralise Marketing Reporting
When integrated with your CRM system, HubSpot becomes your marketing hub. Login, and you can instantly see which of your marketing activities are generating not just leads, but customers too.
HubSpot's enterprise package goes a step further, providing a host of in-depth reporting functionality -- allowing you to determine how much revenue is generated by each channel, and where you should be investing to compound your growth.
3) Save Development Time
Many software companies get tempted to use a mix of different software products, and use their development skills to integrate them. This is a huge resource drain that diverts attention away from your core business. Resources that should be going into making your product market leading instead.
HubSpot provides you with the complete set of marketing tools you need in one place, with all elements fully integrated. That means a single login whether you're writing a blog post, running a split test on a landing page, or sending an email out to a segment of your contact database.
Why waste time re-inventing the wheel?
4) Improve Insight for Sales
HubSpot's lead tracking functionality gives your sales team access to intelligence they could only dream of.
Your sales team will finally be able to see exactly where each lead came from, the pages of your website they've looked at, the blog posts they've read, the emails they've opened/clicked on, the Tweets they've shared and more in real time, in one place.
This allows your sales team to have much more productive conversations with leads. Imagine how much more effective your sales team would be if they knew that a specific lead had read ten blog posts all around one subject, for example? Or only opened emails that discussed a specific problem/challenge your product can overcome?
5) Convert More Leads into Trials
Finally, HubSpot's lead nurturing capabilities allow you to be much more effective in turning leads into trials (or demos).
HubSpot's software allows you to send automated emails out to leads based on their activity as they browse your website. For example, you could send automated emails out to people who have viewed your pricing page, downloaded specific pieces of content, or indicated that their company is part of a specific industry.
This allows you to be much more targeted with your marketing than would be possible without HubSpot. I discuss how HubSpot can be leveraged to its maximum potential in converting more leads into trials or demos in my previous post: How to Turn More of Your SaaS Leads Into Trials & Demos.
Want to learn more about HubSpot and whether it's a good fit for your SaaS business? Click here to request a free demo.