WILL STEWARD
Co-founder & chief executive officer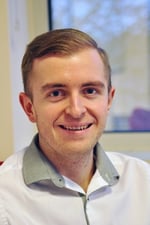 Will has been building and marketing SaaS solutions since 2005. In 2006, he founded online storage company, File Den. Using a combination of organic growth strategies, Will bootstrapped the company to over 3 million registered users worldwide.
Witnessing an increasing commoditisation of online storage, Will went on to negotiate the company's sale, and in July 2011, File Den was acquired by CX, Inc.
A start-up person and entrepreneur, Will keeps himself on the cutting edge of all things SaaS. He's a full stack growth expert, possessing design, marketing, product development, web development, sales & customer success experience.
Outside of work, he keeps himself active with a passion for skiing, weightlifting and bouldering.