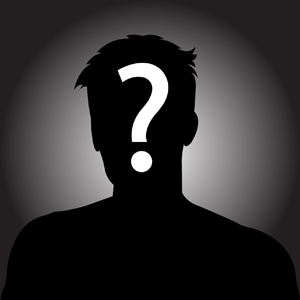 Buyer personas are important for all companies, but SaaS companies in particular.
If you haven't yet developed buyer personas for your SaaS company, it's likely that you're not focusing your sales, product development and marketing efforts.
Many, in particular early stage, SaaS companies just try to build traffic in whatever way they can. They look to get featured in major tech press, like TechCrunch, and develop strategies for raising awareness as much as possible.
The problem is, after a while, they realise that whilst their traffic figures are picking up -- they're not getting the revenue traction they need to grow.
Understanding your target buyer personas is essential if you want to avoid this problem.
What is a Buyer Persona?
A buyer persona is a semi-fictional representation of your ideal customers, based on interviews with existing customers, and market research.
Most companies target more than one buyer persona, but if you haven't developed buyer personas before, it usually makes sense to start with your best one.
How Does a Company Develop Buyer Personas?
Go through your existing customers, and pick out a job title which represents your best buyers. This will become your first persona. Once you've picked an appropriate title, find up to 5 of your best customers with that title.
Once you've picked them out, you want to interview these customers, and find out as much as you can about them. From their job description to the websites they read and how many children they have, it's all relevant. I talk more about specific information you may want to collect in this post.
After doing your interviews, you then want to combine the answers from each customer together, and give the persona a name. You might end up with something like one of the following:
Banker Bob - An M&A specialist at investment banks.
Corporate Chris - A corporate development director at large organisations.
Executive Ed - A chief executive of a large manufacturing company.
The key thing is that the name clearly identifies the type of customer, so that it's easy to reference personas in decision making situations.
How Should an SaaS Company Use These Personas?
The use of your buyer personas should permeate all levels of your company. Everyone in your company should know who your target buyer personas are, and understand their needs:
When you're developing new features, think: would our ideal target persona find this feature useful?
When you're writing a blog post, ask yourself: does this post really address challenges our target persona faces?
When you're trying to determine pricing, think: what value would our buyer persona gain from our product?
When determining product tiers, think: which package suits each persona type?
Every major product, marketing, or sales decision should be tested against the target personas you are trying to build your company for. Having well developed buyer personas therefore becomes a quick litmus test for a large number of key business decisions.
If you're yet to have defined your SaaS companies personas, you'll be amazed by how empowering the activity is, and you'll walk away with a much better strategy for scaling the business.