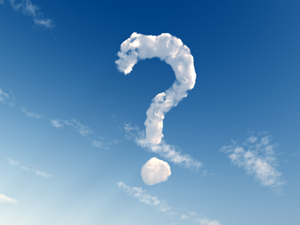 Social is the current "big thing" in sales & marketing. Sales people are trying to work out how to better integrate social media with their sales process, and B2B marketers are constantly looking for new ways to use social media to generate more leads. Is it really important, though? Or is social media marketing just a passing trend that is more important for B2C marketers to consider?
Is Social Marketing A Passing Trend?
The first thing I want to make clear is that social media is here to stay. Whether the social networks we use today are the ones that we are using 10 years from now isn't particularly relevant. Social media is a natural progression in the way that people communicate with each other, and brands. Social media gives people the ability to stay in touch with far more connections than was previously possible, and if anything it's likely to get more embedded with our lifestyles, rather than less.
Who Uses Social Networks?
In the UK, a recent study highlights that around half of all people are now in some way engaging with social networks. Some businesses assume that it's mostly a fad used by younger people, and is therefore not particularly relevant in a B2B perspective, where key decision makers are often older. Although the majority of social media users are aged between 16 and 24, the study highlighted that 50% of people aged 45-54 use social media, too. This means there's a good chance that the key decision makers your business is trying to reach are using social media in some way as part of their day-to-day life.
Are B2B Buyers Using Social Media To Research?
The most common response to telling people that B2B decision makers are using social media in their lives, is something along the lines of: "That's great, but aren't they just using it to stay in touch with friends/family/colleagues? Are they really in a research/buying mindset when they use social media?". The data is mixed, but the recent Buyersphere 2013 B2B Buyer Survey suggests that approximately 2 in 5 B2B buyers use some form of social media to find information or advice about a purchase. 47% of respondants did however say that social media wasn't helpful during the purchase process itself, but that figure reduced to 19% when asked about general usage. This means that social media marketing is currently most important for building brand awareness.
As millenials begin to work their way up into decision making positions, it's highly likely that social media will become of increasing importance, as buyers aged under 30 rated social media on average a 5.4/10 in terms of general usefulness, in comparison with a 4.2/10 score amongst those aged 51-60.
Which Social Media Channels Do B2B Buyers Use?
I discuss this in more detail in an earlier post on the effectiveness of various social media channels. To summarise the results, B2B marketers cited the following channels in order of effectiveness:
LinkedIn, with 85% of B2B marketers rating it effective
Youtube, at 73%
Twitter, at 65%
Facebook, sitting rather far behind at 39%
This means that for most B2B businesses, LinkedIn should be the key area of focus when it comes to social. Youtube is great if you have the budget to produce great video content, although it's a channel that can be dangerous if you don't have the resources for producing impactful videos. Twitter is well worth considering as part of your strategy, as it's typically fairly low maintenance in comparison with the other social networks. In terms of Facebook - some businesses find a lot of success there, but we rarely suggest it as an initial focus. LinkedIn and Twitter tend to deliver an impact on your bottom line faster.
So Is Social Marketing Unimportant For Your Business?
No -- whilst many B2B buyers still don't use social media as part of the buying process, or for finding out new information about potential solutions to business problems, there are a significant proportion who do. With many of your competitors likely neglecting social media, there's an excellent opportunity for your business to get involved, stand out and influence the proportion of buyers who do use the channels. Remember that no single marketing channel you use will impact every person your business targets, and that if even 10% of your target market use social media in the decision making process, implementing the right strategy could make a huge difference to your bottom line.
Has your business had success with its social marketing? Perhaps you're now generating more sales leads due to a particularly effective LinkedIn or Twitter strategy? We'd love to hear from you in the comments below!