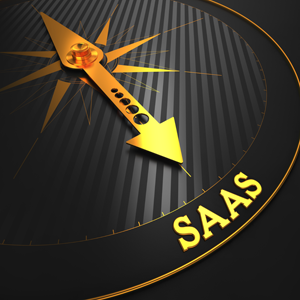 With new competitors cropping up every day, and incredible pressure to achieve exponential growth, marketing can feel like an uphill battle for SaaS companies.
With most SaaS company founders coming from a technical background, these challenges are amplified. You have a great product, but you just can't seem to get it in front of the right people.
Over the last few months we have been publishing articles specifically targeted at SaaS companies, explaining how they can outperform their competitors and grow by developing an inbound marketing strategy.
In this post I briefly summarise each post, and tie them together to form an ultimate guide to inbound SaaS marketing.
Getting Started
Defining your target personas is the first activity that you need to complete. I discuss the importance of this in "The Importance of Buyer Personas for SaaS companies".
Your buyer personas determine everything from the channels you use to market, to the messages you use to attract and convert them. If your persona's are wrong, or poorly developed, your inbound marketing strategy will not be as successful as it could be.
With your persona's defined, it's then time to read up on the metrics which will demonstrate how successful your marketing is. In SaaS, there are 5 metrics fundamental to success, and I discuss these in "5 Metrics Every SaaS Company Should Be Measuring". If the numbers don't add up, you've got more than a marketing problem.
Two of the most important metrics to be monitoring are your customer lifetime value (CLV) and customer acquistion cost (CAC). I discuss techniques for estimating your CLV in "What is a SaaS Customer's Lifetime Value?" and some tactics for reducing CAC in "5 Ways to Reduce SaaS CAC With Marketing Automation".
The Inbound SaaS Marketing Toolkit
When it comes to executing an inbound SaaS marketing strategy, it's important to have the right tools. In the same way that an accountant uses software to analyse financial data, an inbound marketer needs tools to create, publish and distribute content, then measure its success.
In our experience, for SaaS products there is no equivalent to HubSpot. I discuss a number of reasons that HubSpot is a fundamental building block for executing your strategy in "5 Reasons Hubspot is An Essential SaaS Marketing Tool". You'll waste time and fail to get the same results without it.
In addition to HubSpot, we recommend Intercom to SaaS companies serious about improving their marketing. I explain why in "Is Intercom.io Really Worth The Cost?". Intercom is a great tool for monitoring how your customers are using your software to improve conversion and user retention rates. It also provides you with a number of tools to communicate with your customers when they appear to get stuck, improving customer service and conversion/customer retention even further.
Lead Generation
A fundamental aspect of lead generation is driving the right traffic to your website. Without traffic you're not going to be getting free trial/demo requests, or people buying your software. Inbound marketing includes a number of tactics for attracting the right traffic to your website, and I discuss these in "How to Increase Your SaaS Company's Website Traffic".
As you begin to drive targeted traffic to your company website, it's then fundamental that you have mechanisms in place to convert visitors into leads at all 6 stages of the buying process. I discuss how to develop offers which will convert more of your visitors into leads in step 2) in "How to Grow a SaaS Company With Inbound Marketing". It's not enough to only have a "contact us", "request a demo/trial" and "buy now" form.
Converting Leads Into Trials/Demos
Your primary goal once you have converted a website visitor into a lead should be encouraging them to embark on a free trial, or request a demo. There are pro's and con's of trials and demos respectively, which is a business decision you will need to consider carefully. Some companies only do trials, some only do demo's, and others offer a combination. What works best for you will likely depend on how easy it is to get value from your product without assistance. Peter Cohen discusses this topic in the video below.
If you have decided on your primary conversion goal (trial vs demo), check out my previous post on converting leads into trials/demos.
Converting Trials/Demos into Customers
Trials/demos aren't the end goal of your inbound marketing strategy. Another function of your marketing is maximising the number of free trials/demos which become paying customers. There's a lot to consider and optimise as part of this process, from product activation rates through to marketing automation and "hand holding" from your sales/customer success team.
I discuss a number of proven tactics for maximising the rate at which trials and demos are converted into customers in "How to Convert Free Trials Into SaaS Sales".
You'll also want to make sure that your company is investing in appropriate CRM software to maximise the effectiveness of your sales reps.
Retaining Customers
Last but not least, the final function of your inbound marketing strategy is to delight and retain your existing customers. High customer churn rates will quickly impact your growth, and it's much cheaper to retain an existing customer than acquire a new one. So invest in it.
If your company wants to retain as many customers as possible, make sure that you're not guilty of any of the 5 Sales & Marketing Mistakes That Lead to High Churn in SaaS.
A goal to strive for is achieving what's known as negative monthly revenue churn (where revenue growth from upselling / cross selling exceeds revenue lost from downgrades/cancellations). I discuss tactics for achieving this in "How to Achieve Negative Monthly Revenue Churn".