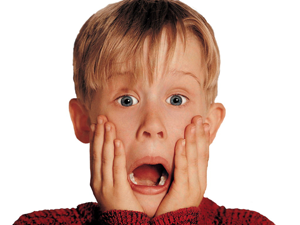 Are you responsible for a B2B business' marketing?
Perhaps you're a business owner, director, or marketing manager?
If so, you need to be aware of these statistics. Business-to-business buying behaviour is evolving faster than ever before, and these stats don't paint a pretty picture for those stuck in the past.
66% of B2B marketers with a documented content strategy feel they are effective, vs 11% of B2B marketers who don't have a content strategy (CMI)


62% of companies outsource their content marketing (B2B Content Marketing)


By 2020, customers will manage 85% of their relationship without talking to a human (Gartner Research)


42% of B2B marketers say they are effective at content marketing (CMI)


B2B data has a shelf life. If it's more than three years old, it's likely only 10% of your data will be clean and useful (Earnest)


The average cost to generate a lead through inbound marketing ($143) is about half the average cost of outbound marketing ($373) (Hightable)


93% of B2B marketers use content marketing (CMI)


Businesses that use marketing automation to nurture prospects experience a 451% increase in qualified leads (The Annuitas Group)


85% of B2B buyers believe companies should present information via social networks (Earnest)


44% of B2B marketers have a documented content strategy (CMI)


B2B companies that blog produce 67% more leads than companies that don't (Ragan)


Companies that automate lead management see a 10% or greater increase in revenue in 6-9 months (Gartner Research)


78% of CMOs think custom content is the future of marketing (Ragan)


90% of B2B buyers say when they're ready to buy, they'll find you (Earnest)


Content creation is marked as the single most effective search engine optimisation technique (Marketing Sherpa)


81% of B2B buyers start with a web search (Earnest)


87% of B2B marketers use social media to distribute content (CMI and Marketing Profs)


Most buyers are 50-60% of the way into the buy cycle before they'll talk to you (Earnest)


80% of business decision makers prefer to get company information in a series of articles versus an advertisement (CMI)


63% of B2B marketers are either vaguely aware or not aware what is being said about their companies online (Earnest)


Articles with images get 94% more views than articles without (Jeff Bullas)
Which of these stats surprised you the most? Have any contributions of your own to share? Let us know in the comments below!