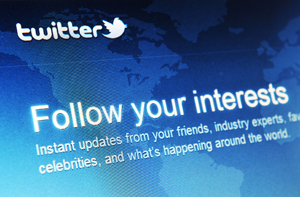 Twitter is a great space for inbound marketers looking to learn, network and join the conversation.
Finding the best people to follow is often overwhelming, though. With so many to choose from, how do you know where to start?
In todays post I've compiled a list of 50 inbound marketing experts. These experts create discussions, challenge perceptions and curate the best inbound marketing content from around the web.
They are the perfect foundation for those of you wanting to learn about social media, SEO, blogging, marketing automation, lead generation, sales & marketing alignment and how it all comes together.
Want to follow them all at once? Follow the list I created here.
1) Bob Ruffolo (@bobruffolo). Founder and CEO of IMPACT.

Bob typically tweets a couple of times a day with a focus on social media, blogging and branding. Bob also retweets content on selling and entrepreneurship that he finds interesting. Bob unsurprisingly shares content and eGuides from his agency, IMPACT, too.
2) Vanessa Knipper (@vknipper). Marketing Director at Kuno Creative.

Vanessa primarily tweets about SEO, design and social media. She regularly tweets content linking back to both the Kuno blog and Fast Company. Vanessa also occasionally tweets about tech, photography and Netflix.
3) Bill Faeth (@bfaeth). CEO of Inbound Marketing Agents.

Bill primarily tweets about entrepreneurship, social media, SEO and design. He's also a big fan of motivational quotes, sharing a number of great quotes every week. Bill tends to attach images to his tweets, making his feed very visual.
4) Scott D. Meyer (@MrScottMeyer). Founder and Chief Outreach Officer of 9 Clouds.
Scott is less frequent with his tweets then those who have preceded him on this list. Scott tweets about analytics, outreach, social media and TEDx. As Scott is very selective with his tweets, you know that when he shares a piece of content it's well worth reading.
5) Jon Stroker (@JonRStroker). Director of Inbound Marketing, and Partner at AdVision Marketing.

Jon is a self confessed tech nerd that tweets about tech, web design, SEO, Google and sport. He curates content both from his own website and other sources such as Unbounce and Mashable. He tweets daily.
6) Eric Baum (@eric_baum).CEO and Founder of Bluleadz.

Eric is another regular tweeter who likes to talk about SEO, social media and entrepreneurship. Eric also regularly retweet's marketing content that he's found interesting.
7) Manuel Cortez (@MannyCortez). Social Media Strategist at YMarketing.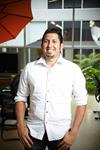 Manuel unsurprisingly, as a social media strategist, often tweets about Linkedin, Facebook and Twitter. Manuel also often retweets other inbound marketing experts who discuss social media.
8) Heidi Schmidt (@missheidi). Marketing Manager at Quintain Marketing.

Heidi tweets about inbound marketing strategies, blogging and running. She tweets daily.
9) Karen Eisenbraun (@HaveANamaste). Director Content and Social at BIGSHOT Inbound.

Karen primarily tweets about social media, blogging, nutrition and even the office pug. You can usually expect to hear from her every couple of days.
10) Andrea Bass (@AndiBassNYC). Social Media Leader for ThomasNet RPM.

Andrea is a self confessed digital and social media geek who works as a Social Media Leader for ThomasNet RPM. Andrea tweets about tech, social media and news. She is fairly active on Twitter and will retweet content on social media that she finds interesting.
11) Jessica Thomas (@jessiet09). VP of Business Development at PCR Agency.

Jessica tweets about social media and productivity. She tweets about the conferences she attends and regularly retweets people discussing branding and inbound strategy. Jessica is a regular tweeter.
12) Ran Mullins (@editspot). CEO of Cleriti.

Ran tweets about business, blogging and branding. Ran is extremely active on Twitter posting several times a day. He will understandably often promote content that links back to Cleriti.
13) Doug Davidoff (@DougDavidoff). Founder and CEO of Imagine Business Development.

Doug is interested in both B2B sales and marketing. He tweets about LinkedIn, sales and business growth. He is a regular on Twitter, typically tweeting twice daily.
14) Michelle Berdeal (@michelleberdeal). Digital Marketing Transformer at Find and Convert.

Michelle is interesting in content marketing strategy, branding and social media. She regularly retweets content from HubSpot, OkDork and Buffer on the state of blogging, SEO and Twitter.
15) Rachel Sprung (@rsprung). Product Marketing Associate at HubSpot.

Rachel is very active on Twitter regularly sharing HubSpot's content. She tweets about data, social media and design. She has recently made her Twitter feed more visual by attaching pictures to her Tweets, including the odd one of the HubSpot marketing team.
16) Jan Beery (@janbeery). CEO of KBK Communications.

Jen tweets about blogging and social media. She is very active on Twitter sharing content on social media, sales and strategy. Jan also tweets links to whitepapers, guides and other content on her agency website.
17) Diana Urban (@DianaUrban). Head of Conversion Marketing for HubSpot.

Dianna is the second HubSpotter on our list. She primarily tweets about Twitter, SEO, blogging and email. She is extremely active on twitter, tweeting several times a day.
18) Michael Rose (@RMichaelRose). CEO of Mojo Media Labs.

Michael tweets about branding, company culture and ROI. Michael predominantly uses Twitter to voice his thoughts on inbound marketing. He also frequently retweets marketing and business content from Brand Integrity, Good.co and SimplicityConsulting.
19) Alisa Meredith (@alisammeredith). Content Marketing Specialist at OverGoStudio.

Alisa tweets about everything from social (LinkedIn specifically) to strategy. She is specifically interested in small B2B Business. Alisa links content back to a variety of sources including: OverGoStudio, Razor Social and Scalable Social Media.
20) Paul Roetzer (@paulroetzer). Founder and CEO of PR 20/20.

Paul is the author of the Marketing Performance Blueprint and Marketing Agency Blueprint. Paul tweets primarily about content strategy and marketing strategy. Paul is fairly active, tweeting and retweeting a couple of times each day.
21) Rachel Cogar (@rachelcogar). Business and Inbound Marketing Strategist, and CEO of Puma Creative.

Rachel is the author of Inbound Thinking. Rachel regularly tweets and retweets content on LinkedIn/Hubspot/inbound marketing and shares the odd motivational quote.
22) Nicole Denton (@N­icoleCDenton). Managing Director of Pyxl's Phoenix office.

Nicole regularly tweets about HubSpot, Facebook and SEO. She tweets less frequently than others in this list.
23) Rick Whittington (@rickwhittington). Principal of Whittington Consulting.

Rick regularly tweets about social media, inbound strategy, SEO and design. Rick often links back to a combination of both his and HubSpot's blog.
24) Michael Reynolds (@michaelreynolds). President/CEO of SpinWeb.

Michael is very active on Twitter, tweeting about SEO, social media, inbound strategy and business. Michael predominantly links content back to his company's blog.
25) Lisa Isbell (@GoogleeEyes). Inbound Marketing Professional at Spot On Agency.

Lisa tweets plenty of statistics (which she has confessed to being obsessed about), updates on social media and tips on driving traffic. Lisa links back to her agency's blog, Spot On and Hubspot.
26) Ed Heil (@erheil). Owner/President of StoryTeller Media and Communications.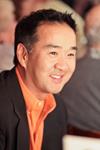 Ed Tweets regularly about business and social media. Ed also frequently shares tips on how inbound and outbound marketing can be used in tandem.
27) Jeff Coon (@milwaukeedesign). Director and Partner at Stream Creative.

Jeff tweets about Facebook, Linkedin and content strategy. Jeff curates content from Hubspot, Reuters and OkDork.
28) Grant Wiltshire (@grantwiltshire). Operations Director at Struto.

Grant tweets about Facebook, blogging and inbound strategy. Grant has over 20 years of experience so you know that the content he shares is worth taking a look at. Grant tweets every couple of days and will often link back to his company's blog.
29) Chris Horton (@chrshorton). Content Creator/Digital Strategist at Synecore.

Chris most frequently tweets about email and SEO. Chris is not hugely active on twitter, but he does tweet highly valuable content every couple of days.
30) Jason Diller (@jasondiller). VP & Marketing Director at The DSM Group.

Jason tweets about blogging, marketing strategy and social media. Jason tweets a couple of times a day curating the best content from his blog, iAcquire, AgencySpy and more.
31) John Bonini (@Bonini84). Marketing Director at IMPACT.

John frequently tweets about inbound strategy, Facebook, Twitter and HubSpot, he also shares the occasional motivational/inspirational quote. John has written for The Wall Street Journal's SmartMoney, as well as the HubSpot blog, so he knows his stuff. John is very active on twitter.
32) Ron Medlin (@RonMedlin). Chief Marketing Officer at 98toGo.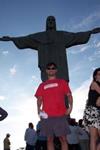 Ron tweets about social media, SEO and content strategy. He is one of the most active tweeters on this list. Ron links to all the best content sources on the web including his own blog, HubSpot, PR 20/20 and Marketo to name a few.
33) Mark Gibson (@rmarkgibson). Founder and CEO of admarco, (Advanced Marketing Concepts).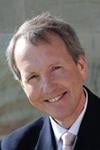 Mark tweets daily about creating exceptional marketing content which attracts, differentiates, qualifies and closes more business.
34) Jeremy Knight (@TheJeremyKnight). Founder and MD of Equinet Media.

Jeremy tweets about email, SEO, social and content. Jeremy regularly links back to his own and other influential blogs such as Marketo and Copyblogger.
35) Andrew J. Dymski (@andrewjdymski). Co-Founder of GuavaBox and DoInbound.

Andrew tweets about blogging, social media, SEO, inbound strategy and Hubspot. Andrew tweets great content he's curated every couple of days.
36) Josh Harcus (@joshharcus). Head of Inbound Marketing Strategy at Huify.
Josh tweets frequently about inbound strategy, SEO and social. Josh often links back to a large number of content sources, including Mashable, SteamFeed, and HubSpot.
37) Matt Hodkinson (@matt_hodkinson). Founder and CEO of Influence Agents.

Matt is a BBC TV/Radio Commentator on Social Media & Digital. Matt typically tweets about social strategy and lead generation. Matt is very active on Twitter, usually tweeting 2-3 times per day.
38) Kelly Jackson (@kellyjaxzen). CEO and Principal of Jaxzen Marketing.

Kelly tweets about HubSpot, inbound strategy and social media. Kelly tweets daily providing links back to her site, HubSpot, Social Media Examiner and more.
39) Randy Milanovic (@kayak360). Principal of Kayak Online Marketing

Randy is the author of Findability: Why Search Engine Optimization is Dying, and Building a Better Business Website. Randy tweets about finding prospects, inbound strategy and social media. Randy is a regular tweeter.
40) Jeff White (@brightwhite). Principal at Kula Partners.

Jeff tweets about HubSpot (for whom he's written) and general inbound strategy. Jeff normally tweets a couple of times each day.
41) Billy Mitchell (@billymitchell1). Agency Partner and Senior Creative Director at MLT Creative.

Billy specialises in B2B marketing, so it's no surprise he mainly tweets about B2B inbound marketing strategy and lead generation. Billy tweets one or twice daily, often linking back to his site, Marketo and the Content Marketing Institute.
42) Keith Gutierrez (@keithgutierrez). VP - Market Success at Modgility.

Keith tweets about inbound marketing, design and customer service. He regularly links back to his company's blog and other content from around the web.
43) Luke Summerfield (@savvyluke). Director of Inbound Marketing at Savvy Panda.
Luke tweets about consumer psychology, SEO, social and inbound marketing with HubSpot. Luke tweets several time daily, often linking back to sites like Contently and Copyblogger.
44) Christine B. Whittemore (@cbwhittemore). Chief Simplifier of Simple Marketing Now.

Christine tweets most often about social media and branding. She frequently links to a variety of curated content from sites such as MarketingProfs, HubSpot and Social Media Examiner.
45) SindiMarkette (@sindi). Chief Marketing & Social Media Strategist at SindiWithAnS.

Sindi's tweets have recently focused around Twitter and customer retention. Sindi doesn't tweet as regularly as other on this list.
46) Bill Parlaman (@BillParlaman). VP of Digital Marketing at Stream Companies.

Bill tweets daily about inbound strategy, SEO, PPC and social media. Bill tweets daily linking to sites including Forbes, SEMRush and Fast Company.
47) Shade Wilson (@ShadeWilson). Founder and CEO of Scalability.

Shade frequently tweets about content marketing strategy, LinkedIn and HubSpot. Shade tweets at least weekly, linking predominantly back to his site.
48) Holly Yalove (@hollyyalove). Owner of VIEO Design.

Holly tweets regularly on web design, and SEO. Holly frequently retweets content from sites such as IMPACT and HubSpot.
49) Jami Oetting (@jamioetting). Content Strategist at HubSpot.

Jami tweets about social media, inbound marketing, branding and ad agencies. He curates content from a variety of sources like Quick Sprout, The Agency Post and HubSpot.
50) Brianne Carlon Rush (@BrianneLRush). Content Marketing Director at Kuno Creative.

Brianne tweets about copywriting tips, SEO, Facebook, email marketing and marketing strategies. Brianne tweets a couple of times daily, linking back to Relevance, HubSpot, Kuno and Marketo.