The SaaS marketing world is packed full of strategies and acronyms, and no two commentators can agree on the "best practices" of marketing a growing SaaS company. That leaves an obvious question:
With limited time and money, what are the highest ROI marketing channels for your SaaS start-up or scale-up?
To help you make the decision, we've collated an all-in-one list of SaaS marketing strategies. From agile marketing to viral marketing, we've pulled together explanations, examples, and detailed pros/cons of each approach.
Each strategy falls into one of three - totally subjective but based on our experience - categories:
★★★ CORNERSTONE SaaS Marketing STRATEGY
Universal marketing strategies that most companies use to varying degrees. There's some overlap between these.
★★ SUPPORTING SaaS Marketing STRATEGY
Important marketing channels that many businesses will benefit from.
★ NICHE SaaS Marketing STRATEGY
Niche marketing strategies that may be worth testing, and work very well for some companies.
★★★ Cornerstone SaaS Marketing Strategies
Agile Marketing
Borrowing heavily from software development, agile marketing is the use of short, rapid iterations over big, cumbersome campaigns. Instead of drawing up a Gantt chart for a year-long strategy, an agile SaaS marketing campaign might have a series of hypotheses, tested in month-long sprints, and refined in response to real-world data.
In the fast-moving digital world, this allows marketers a greater degree of responsiveness and dynamism than ever before, making it easier to ditch failed strategies and double-down on channels that offer a great ROI.

PROS OF AGILE MARKETING
Respond to changing circumstances.

The real world doesn't stand still, and agile marketing gives you the flexibility to respond to changes in near real-time.
Controlled experimentation.

Short campaign cycles and rapid testing make it cost-effective to test niche or experimental marketing strategies that would otherwise be too risky to try.
CONS OF AGILE MARKETING
Requires careful management.

The rapid pace of change of agile marketing requires careful oversight to ensure campaigns are well executed and generate meaningful results.
AGILE MARKETING Tools
---
Content Marketing
Every time you engage with a helpful blog post, download a free eGuide, or opt-in to a newsletter, you're engaging with content marketing. At its core, it's the act of sharing helpful resources to attract and engage your target audience - with a view to winning their trust, and increasing the likelihood they'll become customers.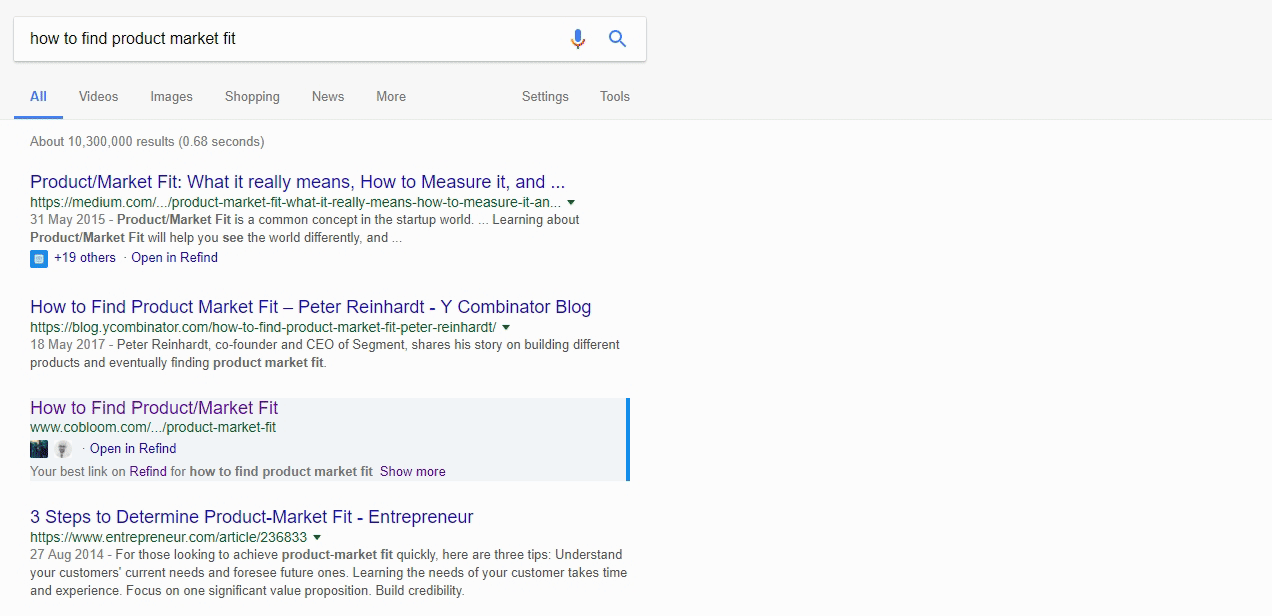 PROS OF CONTENT MARKETING
Educates visitors.

Content marketing can help potential customers understand their problems, and articulates why your SaaS product is the right tool for the job.
Builds trust.

In a world full of spam, cold calls and adverts, content marketing sets out to solve problems, offer advice, and help customers make savvy decisions.
CONS OF CONTENT MARKETING
Resource-hungry.

Blog posts are dime-a-dozen, and effective SaaS content marketing requires a real time investment to understand (and solve) the pain points of your target audience.
Takes time.

Lead generation from content marketing can take a while to reach maximum efficacy, as organic search traffic compounds over time.
Content requires promotion. Many SaaS companies make the mistake of just publishing content without thinking about how to promote it. Social media campaigns and influencer outreach are essential for content marketing success.
CONTENT MARKETING TOOLS
---
Drip Marketing
Drip marketing refers to any set of pre-determined marketing actions delivered through an automated sequence.
Most commonly, that takes the form of drip email marketing campaigns: a series of related emails triggered by an event (say an eGuide download) and delivered over the course of a few weeks, sharing helpful information and gently nudging recipients towards a desired action.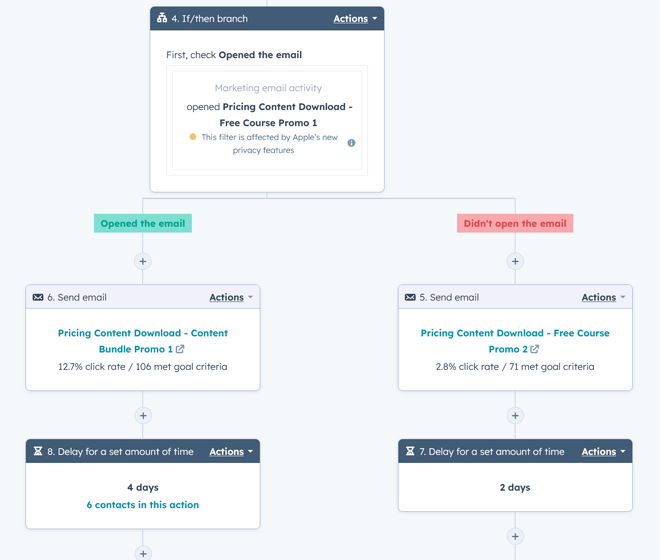 Overview of a drip marketing campaign created with HubSpot.
PROS OF DRIP MARKETING
Stay top-of-mind.

Many SaaS company-prospect interactions are one-off, so drip marketing makes it easy to continually engage with potential customers over several weeks and months.
Implement once and watch the leads flow in.

Automation tools mean it's easier than ever to bolster your email or social media marketing with timely, relevant content - without having to personally micromanage every message.
CONS OF DRIP MARKETING
It's a non-dynamic marketing strategy.

The world changes quickly, and without oversight, automated marketing messages run the risk of ending up outdated. You'll want to regularly review your drip campaigns to ensure they're still on message and relevant to your target audience.
It can be alienating.

As drip marketing grows in popularity, our tolerance for obviously pre-written marketing communication decreases, and anything that screams "automated email sequence" runs a risk of relegation to the

Junk

bin unless it's well optimised.
Drip Marketing Tools
HubSpot (has a marketing automation tool focused on drip marketing campaigns)
ActiveCampaign (has a marketing automation tool focused on drip marketing campaigns)
---
Email Marketing
Despite repeated declarations of the "death of email", email marketing is still one of the modern SaaS marketer's most valuable assets.
In a matter of minutes, it's possible to engage thousands of contacts through email campaigns to bought lists (cold emails), automated sequences to leads (lead nurturing emails), or updates to opt-in subscribers about product developments or new blog posts.

PROS OF EMAIL MARKETING
Cost effective.

Armed with an email marketing tool, SaaS companies can cost-effectively engage and re-engage leads, then nurture them towards a sale.
Direct communication.

SaaS marketers have relatively few opportunities for one-on-one interaction with prospects, making email marketing an extremely valuable communication channel.
CONS OF EMAIL MARKETING
Harder to stand-out.

Our email inboxes are more crowded than ever, and it's a real challenge to dodge the junk filter and stand out from other email marketing.
Tightly regulated.

It's easier than ever to fall foul of anti-spam legislation.
EMAIL MARKETING Tools
---
Growth Marketing
It's easy to think of marketing as a way to generate visitors and leads (the top of the funnel), while closing and keeping customers (the bottom of the funnel) is the reserve of sales and customer success. But for SaaS companies, reliant on recurring revenue, this siloed approach doesn't work.
Growth marketing applies marketing principles to the whole funnel - "owning" customer acquisition, engagement, retention and expansion. It's a strategy for continuing to engage, educate and nurture customers beyond the point of sale, through to purchasing upgrades or add-ons.
Learn more: What is Growth Marketing?

PROS OF GROWTH MARKETING
Truly customer-first marketing.

A lot of marketing touts itself as "customer-first"; but only Growth Marketing takes full responsibility for the entire customer journey, from acquisition through to retention.
Unparalleled SaaS-specificity.

Growth marketing is designed with the recurring revenue model at its core, created to reduce churn and increase customer lifetime value.
CONS OF GROWTH MARKETING
Novel approach to growth.

Full-funnel marketing blurs the "traditional" distinction between marketing, sales and customer success; something that can be difficult for established teams to adapt to.
GROWTH MARKETING TOOLS
HubSpot (all-in-one growth platform)
---
Inbound Marketing
Inbound marketing is a methodology that puts the focus on buyers and their needs, rather than on your company or SaaS product.
At its core, inbound marketing is used to attract ideal customers to your website, educate them with high-value content, and nurture them to a point where they're ready to buy. It's all about building trust, and helping people find your product and service when they need it, rather than pushing a sale at them when they're not yet looking for help.
Content plays a central role in the inbound process, but inbound marketing isn't limited to content alone: it uses additional tools, technologies and techniques to supercharge the content and use it as part of a fully-fledged marketing and sales process.

PROS OF INBOUND MARKETING
Customer-centric.

Inbound marketing aims to get the right people to your website, at the right time. This means that all your content is very customer-focused, rather than product-focused.
Long-term growth.

Organic traffic compounds over time, so committing to an inbound marketing strategy can create predictable month-on-month growth of visitors, leads and customers.
CONS OF INBOUND MARKETING
Takes time.

Inbound marketing is a long-term strategy, not a 'quick fix' for your marketing struggles. You can expect it to take six months to generate a significant return on investment.
INBOUND MARKETING TOOLS
HubSpot (HubSpot coined the phrase 'inbound marketing', covers all stages of the funnel)
ActiveCampaign (can be used to convert & close well)
Semrush (great for search engine optimisation, important for attracting people to your website)
---
Pay Per Click Marketing
The internet has changed how advertising works, and now one of the most dominant models used is pay per click.
Companies show advertisements, through search engines, social networks or ad networks, but they're billed on a per click (or sometimes per impression) basis, with blind bidding systems used to determine the amount paid. This makes it possible to easily track ROI, monitoring conversion rates from click to contact to customer.

PROS OF PAY PER CLICK MARKETING
Rapid.

When short-term results are required, there's no better tool than PPC, allowing you to rapidly reach large audiences and start promoting your SaaS offering.
Easily scalable.

If you find a PPC channel that works, it's quick and easy to double-down on it, upping your ad spend and boosting your impressions and clicks.
Clear attribution.

It's relatively easy to track impressions, clicks, conversions and eventual customers, providing accurate ROI without any hassle.
CONS OF PAY PER CLICK MARKETING
Competitive.

The most lucrative ad channels are usually the most popular, leading to bidding wars that can rapidly drive prices up, especially in SaaS.
Diminishing returns.

Ad channels have a limited audience of relevant people, and at some point, you may start to see diminished returns from your pay per click marketing, as your adverts saturate the network.
PAY PER CLICK MARKETING Tools
---
Product Marketing
Product marketing is the process of promoting and selling a SaaS product to an audience. This includes deciding on the product's positioning and key messaging ahead of launch, and ensuring that customers – and your sales team – understand the product. It aims to drive demand and generate adoption and use of the product.
Great product marketing comes down to understanding your customers and their needs – and how your product aligns with those needs.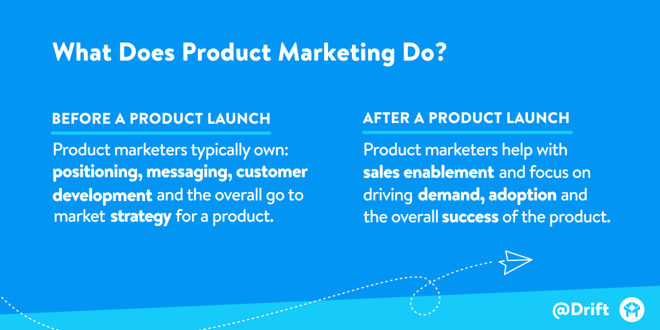 "Product Marketing is the art and science of conveying to people what your product can do for them with the goal of engaging, converting and retaining." – Hiten Shah
PROS OF PRODUCT MARKETING
It's a bridge between Product and Sales. This ensures your sales team understands the unique strengths of your product, and can articulate its key benefits to potential customers.
Drives long-term success and growth. Well-executed product marketing can lay the foundations for long-term success, as your product will be well-aligned with what your target customers want and need.
CONS OF PRODUCT MARKETING
Role can be misunderstood. The scope and responsibilities of product marketers can be hard to define, blurring the boundaries between traditional marketing and product management.
PRODUCT MARKETING TOOLS
---
Referral Marketing
"People are 4 times more likely to buy when referred by a friend." -

Nielsen
Often called 'word-of-mouth marketing', referral marketing is when a person buys a product or service based on someone else's opinions, recommendations or influence. For example:
Recommendations from friends and family
Testimonials
Case studies
Reviews.
One of the most famous SaaS referral marketing success stories comes from Dropbox, who increased sign-ups by 60% using their referral scheme. They offered additional storage to the user and their referee - an incentive that directly encouraged product adoption and use.

PROS OF REFERRAL MARKETING
Increased reach.

On average,

every referring customer invites 2.68 friends. Referral marketing is a fantastic way to spread the word about your SaaS product.
Easy sell.

People are 4x more likely to buy something when recommended by a friend.
CONS OF REFERRAL MARKETING
Doesn't invent demand - only amplifies it.

For a referral program to be successful, you first need to attract some customers, and for them to get value from your SaaS product.

While referral marketing has the potential to accelerate your growth, you need to lay the foundations first, and put in the hard work to attract and convert your initial customers.
Referral Marketing Tools
---
Social Media Marketing
Facebook has over 2 billion users; Instagram has 600 million; LinkedIn has 500 million; and Twitter has almost 300 million. With such staggering audience sizes, businesses from every industry imaginable can leverage social media sites - creating pages, sharing content, even promoting adverts - to connect to their target audience.
Better yet, with the advent of cutting-edge technologies (like chatbots), social media marketing can offer a direct communication channel with markedly better engagement rates than marketing stalwarts like email.

PROS OF SOCIAL MEDIA MARKETING
No barriers to entry.

Any business can create a social media presence with no costs - great for creating an affordable online presence.
New opportunities.

As commercially-driven, competitive companies, social media networks are constantly innovating to outdo their competitors and grow their reach - opening up a wealth of new marketing channels in the process.
CONS OF SOCIAL MEDIA MARKETING
Organic reach is decaying.

Most social media sites have made

high-profile decisions

to reduce the organic reach of their networks, in favour of promoting paid advertising channels.
SOCIAL MEDIA MARKETING Tools
★★ Supporting SaaS Marketing Strategies
Account Based Marketing
Most B2B SaaS companies will have a few "whales" - target customers so large or renowned that landing a deal with them could revolutionise the company.
Account based marketing is a targeted approach to outbound, designed to strategically engage with target accounts, and nurture them towards a point of sales-readiness. Using tools like pay per click advertising, retargeting and email nurturing, marketing teams can work intimately with sales to land dream customers.

Pros of Account Based Marketing
Potential for huge returns. Account based marketing is a perfect fit for SaaS companies looking to sell into the enterprise. Huge contract sizes mean that this highly-targeted approach can contribute to deals worth hundreds of thousands of dollars.
Cons of Account Based Marketing
Expensive. Account based marketing (ABM) is a long-term, highly involved strategy - a fact reflected in its high costs. Most ABM platforms have long-term contracts with high price tags, so it isn't always viable for early-stage startups.
Requires close collaboration between sales and marketing. Effective account based marketing relies on hand-in-glove collaboration - a potential challenge for SaaS companies of any size.
Account Based Marketing Tools
HubSpot (has specialised account-based marketing tools)
LinkedIn Ads (social advertising platform)
---
Brand Marketing
In most industries, customers care about more than price alone - and often, your company's identity and vision play a role in determining whether a potential customer wants to become associated with you.
The process of defining your identity, whether that's visually (in terms of logo, product design, website interface) or through your messaging, is known as brand marketing. Even in today's increasingly data-driven world, something as intangible as "brand" still plays a big role in the buying process.

PROS OF BRAND MARKETING
Creates a focal point for your company.

Your brand is representative of your identity, ethos and culture, and it's vital to approach it from a strategic angle.
Create a strong differentiator.

Even if your SaaS product isn't wildly different form your rivals, brand marketing provides an opportunity to clearly differentiate yourself through your personality and image.
CONS OF BRAND MARKETING
Difficult to calculate ROI.

Many modern marketing metrics fall short of analysing the impact of brand marketing, so it's important to include some type of qualitative analysis to try and assess the impact of your efforts.
BRAND MARKETING Tools
---
Co-Marketing
Many SaaS companies share the same target audience, while offering non-competing products (like note-taking app Evernote, "to do" tool Wunderlist, and password manager LastPass).
By joining forces, it becomes possible to pool resources and create marketing campaigns greater than the sum of their individual parts, allowing the co-marketing companies to share in the results - be it increased awareness, lead generation, or customers.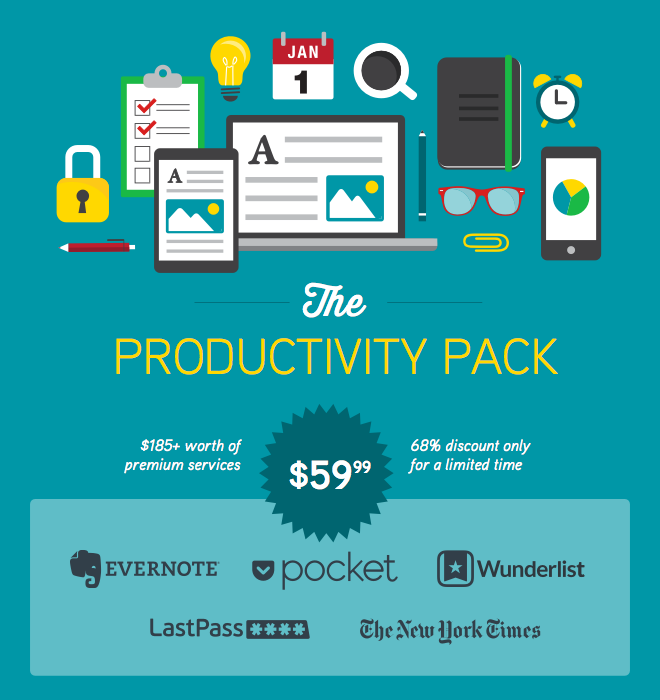 PROS OF CO-MARKETING
Powerful social proof.

Partnering with established SaaS companies can offer a much-needed profile-boost for an up-and-coming startup.
Works well in SaaS.

Some of the most successful SaaS marketing strategies of recent years have leveraged co-marketing, like

Pocket's "Productivity" bundle, or

AppSumo's "Briefcase" package.
CONS OF CO-MARKETING
Complex execution.

Co-marketing requires smooth, seamless cooperation between multiple marketing departments, and any miscommunication can cause a real headache for everyone involved.
Co-Marketing Tools
GoToWebinar (webinar platform - great for co-hosted webinars)
---
Growth Hacking
If growth hacking had a mantra it would be "move fast and break stuff". It's a process for rapid experimentation across different marketing channels, and tracking the results closely to identify quick wins to generate growth.

PROS OF GROWTH HACKING
Potential for rapid growth.

Growth hacking can deliver a real, measurable boost to your company's growth relatively quickly.
Data-driven.

Growth hacking's strength comes from its obsession with measuring and tracking the efficacy of your experiments.
CONS OF GROWTH HACKING
Short-term strategy.

There's only so long you can 'hack' growth, before your SaaS company will need consistent, predictable growth. In the short term, and as a way of trying new marketing tactics, growth hacking can work wonders - but for the long term you will find other tactics to be more successful.
GROWTH HACKING TOOLS
HubSpot (HubSpot can be used for A/B testing, and even Adaptive testing)
---
Newsletter Marketing
Newsletters are curated roundups of content, usually relevant to a particular industry, job role or interest (check out this round-up for the best newsletters in SaaS).
In a world increasingly saturated with guides and blog content, email newsletters provide an easy way to engage with a regular digest of relevant information - and a perfect opportunity for companies to add value to prospective customers.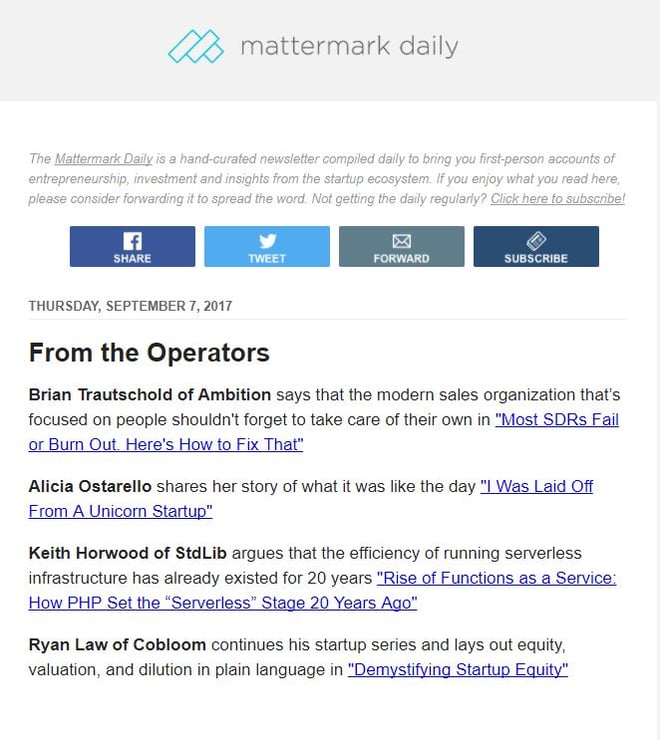 PROS OF NEWSLETTER MARKETING
Boost credibility.

Newsletters are typically 90% third-party content to 10% branded content, making them a great opportunity to boost your credibility and build a positive association with other big-name brands.
Networking.

Share content from other companies, and there's a great chance you'll benefit from some reciprocation in the future.
Cost effective lead generation. Requiring little more than an email marketing tool and a willingness to read lots, newsletters have very low startup costs.
CONS OF NEWSLETTER MARKETING
High effort.

Despite minimal cost, curating a weekly newsletter of new, relevant and exciting industry content still requires a lot of effort.
Increasing competition.

With low barriers to entry, newsletters are growing in popularity. As with any other form of content, it's essential to try and 10x all the other newsletters in your niche.
NEWSLETTER MARKETING Tools
HubSpot (easy to use to send newsletters)
ActiveCampaign (easy to use to send newsletters)
Revue

(simple all-in-one newsletter marketing platform)
---
Outbound Marketing
Marketing strategies can be viewed as either a sign post, encouraging interested parties towards a beneficial goal, or a loudhailer, broadcasting a message to anyone close enough to hear it.
Outbound marketing is the loudhailer, using channels like tradeshows, cold calling and traditional advertising to share a marketing message and encourage "cold" prospects to take a desired course of action.

PROS OF OUTBOUND MARKETING
Rapid.

Many outbound marketing campaigns can be set-up, executed and even scaled in relatively short time, allowing even fledgling startups to hit the ground running.
CONS OF OUTBOUND MARKETING
Difficult ROI attribution.

It can be difficult to work out exactly how channels like traditional advertising or direct mail impact customer generation.
Invasive.

Nobody likes receiving unsolicited calls or junk email, and outbound marketing can leave potential prospects with a bad taste.
Waning efficacy.

Consumers are better than ever at "tuning out" outbound marketing tactics.
OUTBOUND MARKETING Tools
RightHello

(outbound lead generation and data enrichment platform)
HubSpot (can be used for outbound as well as inbound marketing, and enriches data on your behalf)
ActiveCampaign (can be used for outbound as well as inbound marketing)
---
Public Relations (PR)
Do any event, get on stage, where you can speak to 50+ high quality folks. This always pays off, at least for me.

Don't hire a crappy PR firm and do a lot of work with them getting into 4th tier media. It's not the end of the world, but as CEO, it's not a good use of your time.

Do fire any PR firm that doesn't deliver results in the first 60-90 days. The best ones all have a ringer, a journalist that will do them a favor. If 60 days in, you don't see results. You never will.

Do what feels authentic and right to you. Do you like to speak? Focus on that. Do you like to write? Focus there. Do what's natural for you. Later, do what's unnatural. After $5m ARR or so.

Jason Lemkin, SaaStr
Among startups, PR has a bad reputation, primarily for how difficult it is to quantify results. Despite that, PR's core role, effectively communicating your company's story to relevant audiences, is still important.
Whether it's arranging a keynote for your CEO at a leading conference, scoring a feature in TechCrunch, or raising pre-funding awareness of your company within investor circles, good PR still plays a key role in SaaS marketing.

PROS OF PR
Boost brand awareness.

KPIs aside, landing a high-profile slot in the national press can be a huge help with hiring, team morale, and convincing skeptical customers.
Connect to influential people.

Good PR firms will have valuable connections to journalists, high-profile founders and investors.
CONS OF PR
Good PR isn't cheap.

Budget PR firms will likely provide budget results, and big opportunities are most likely if you hire a premium PR partner.
PR Tools
---
Relationship Marketing
You've invested a ton of time, money and effort in building up your customer base, but how do you keep them engaged with your product for the long term? Relationship marketing is a form of marketing that focuses on retaining and upselling your existing customers, rather than chasing after new ones.
For SaaS businesses who are so dependent on securing recurring revenue, relationship marketing is becoming more important than ever.

PROS OF RELATIONSHIP MARKETING
Easier to market to existing customers.

The probability of converting an existing customer is 60-70%, compared with only 5-20% for new prospects (source).
Cheaper to market to existing customers.

Companies spend on average $1.13 to acquire each dollar of

annualised contract value

from new customers. For existing customers, this drops to $0.27 per dollar (source).
CONS OF RELATIONSHIP MARKETING
Requires customers.

Relationship marketing relies on having an established customer base to market to - so early-stage startups may not be able to leverage the power of relationship marketing right away.
Relationship Marketing Tools
HubSpot (CRM & customer success tools)
---
Search Engine Marketing
Google handles over 3.5 billion search queries, each and every day - many of which are lucrative opportunities for product and service providers to connect with potential customers.
Search engine marketing (or SEM) is the process of promoting a website through search, boosting its visibility for key search queries. SEM differs from SEO primarily through the strategies used to boost that visibility - where SEO would focus on content creation and organic visibility, SEM primarily uses paid advertising to appear for key search results.

PROS OF SEARCH ENGINE MARKETING
High purchase intent.

Targeting key product-focused search terms is a perfect way to connect with prospects right on the cusp of a purchase decision.
CONS OF SEARCH ENGINE MARKETING
Competitive.

Search terms with high purchase intent are understandably competitive, leading to bidding wars between companies that drive prices up.
Potentially expensive.

To avoid being burned by high costs and zero sales, it's essential to have a proven sales funnel, from ad conversion through to sale, before investing heavily into SEM.
SEARCH ENGINE MARKETING Tools
★ Niche SaaS Marketing Strategies
Affiliate Marketing
The idea behind affiliate marketing is that you earn commission by promoting companies' products or services.
For SaaS companies, this offers two opportunities:
Work with affiliate marketers, enlisting their services to bring your product to a wider audience.
Partner with other SaaS companies that offer complimentary services to your own, and act as the affiliate merchants, earning commission for referring new customers to them.

PROS OF AFFILIATE MARKETING
Additional revenue stream.

If you're earning commission from promoting other, complementary SaaS products or services, this can help diversify your income, so new customers aren't your sole source of income.
CONS OF AFFILIATE MARKETING
Not guaranteed income. You have little control over the success of your affiliate programs - you may invest a ton of time and effort into setting them up, only to find there's no demand for your service.
Takes focus away from your own marketing. Time spent focusing on, or setting up, affiliate marketing is all time you could be spent working on your own marketing, concentrating on one of our cornerstone strategies instead.
Affiliate Marketing Tools
---
Channel Marketing
Many marketing strategies focus on a direct route to market, with the company selling direct to customers. Channel marketing instead focuses on connecting with companies that can re-sell your SaaS product.
Whether VARs (value added resellers), distributors or collaborative companies, channel marketing allows specialised sales-partners to handle sales, in exchange for a commission or incentive scheme.

PROS OF CHANNEL MARKETING
Often a very cost-effective marketing channel.

Channel marketing allows SaaS companies to scale up their marketing efforts using other companies' resources (the channel partners promoting them), instead of their own.
CONS OF CHANNEL MARKETING
Misaligned incentives.

No company will ever be as committed to your company as you are, and there's no guarantee partnerships will offer fair and reciprocal benefit.
Limited control.

Channel marketing requires you to relinquish control over your brand, and your public perception will be as much determined by your partners as your own marketing efforts.
CHANNEL MARKETING Tools
---
Direct Response Marketing
Most forms of modern marketing take a relatively indirect approach to increasing sales, identifying, educating and nurturing prospects until they're ready to take action.
By contrast, direct response marketing is designed to elicit a direct and immediate response, allowing marketers to clearly tally-up sales generated by a specific marketing action - typically through mechanisms like infomercials, radio advertisements or emails.

PROS OF DIRECT Response MARKETING
Crystal clear attribution.

Run 10 direct response campaigns, and you'll be able to quickly work out how much revenue each generated.
CONS OF DIRECT Response MARKETING
Unpopular and ineffective.

Most forms of direct response marketing are invasive, and laden with false urgency, rendering them (with a few exceptions) increasingly ineffective.
Heavily legislated.

Many forms of traditional direct response marketing were heavily restricted in the wake of the CAN-SPAM act, and direct response marketers need to be carefully to avoid stepping into illegal territory with their marketing.
DIRECT Response MARKETING Tools
---
Event Marketing
In any industry, there are always a handful of "must attend" events, be they conferences, tradeshows, or even meet-ups - think SaaStr or SaaStock. By having a presence at these events (typically by purchasing a booth, or through sponsorship), these events can double-up as powerful lead generation mechanisms.
Though it has its origins in a pre-attribution era, there are ways to bring data-driven analysis to the world of event marketing: from iPads with sign-up forms, to pre-marketing campaigns to potential attendees.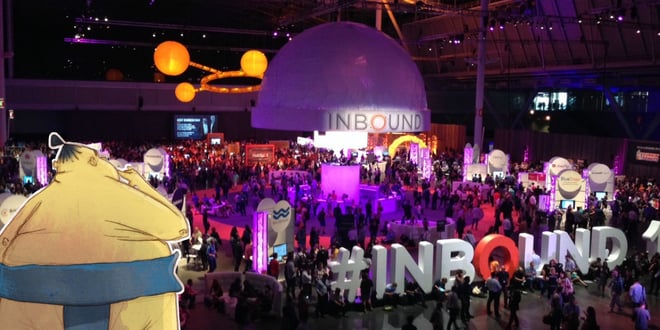 PROS OF EVENT MARKETING
Great for industry awareness.

A high-profile presence at a big-name event is a powerful signal that your company is on the way up.
Super-targeted lead generation.

If your SaaS product is targeted at, say, startup entrepreneurs, attending a conference exclusively geared towards that demographic means that near enough every lead generated should be a great fit for your product.
CONS OF EVENT MARKETING
Expensive.

A booth at a high-profile event can easily rack-up costs in the tens of thousands of dollars. Unless you have a big marketing budget to play with, that can be prohibitively expensive, and makes it harder for smaller startups to generate a meaningful return on investment.
Event Marketing Tools
Event Farm (experiential and event marketing platform)
Attendease (event automation platform)
HubSpot (great for marketing communications around events)
---
Influencer Marketing
Famous faces exist in any industry, and influencer marketing allows companies to partner-up with influential people to promote their products and services.
This most commonly takes the form of paid sponsorship agreements with high-profile social media users, with influencers sharing images or anecdotes of their experiences with a given brand - either real or manufactured.

PROS OF INFLUENCER MARKETING
Powerful social proof.

Endorsement from a big-name industry player or celebrity is hugely powerful, especially if their audience is a fit for your target demographic.
Exposure to huge audiences.

Influencers are influencers because, well, they have influence, usually over audiences in the tens or even

hundreds

of thousands.
CONS OF INFLUENCER MARKETING
Risky.

Many clandestine influencer marketing campaigns have

incurred the wrath of an outraged public

when evidence of sponsorship came to light; and a close association with a spokesperson that's fallen from grace can cause lingering damage to your brand.
INFLUENCER MARKETING Tools
---
Neuromarketing
Since the Mad Men-era, marketing has grown more and more data-driven, culminating in a marriage of science and marketing known as neuromarketing.
Neuromarketing uses brain imaging to scientifically measure a subject's response to marketing stimulus - be it an advertisement, product packaging, or a blog post. Instead of using rough heuristic measures of success ("did sales go up after this marketing campaign?"), neuromarketing makes it possible to quantitatively assess the impact of strategy - albeit in a laboratory setting.

PROS OF NEUROMARKETING
Uncover the science of successful marketing.

In the same way science has permanently improved sporting performance through rigorous analysis, neuromarketing provides the tools needed to understand exactly how and why certain marketing strategies work better than others.
CONS OF NEUROMARKETING
Not practical for day-to-day marketing.

Anything that requires an fMRI or EEG doesn't win many points in the practicality department.
NEUROMARKETING Tools
NeuroLab

(online surveying tools with neuromarketing hardware)
Neurospire (neuromarketing platform)
---
Podcast Marketing
There's more to digital content than blog posts and videos - and this year alone, 117 million Americans listened to a podcast episode.
Applying the principles of content marketing - offering valuable content for free - to a brand new medium, SaaS companies like Shopify, Drift and HubSpot have positioned themselves at the forefront of modern marketing, building engaged audiences of tens of thousands of podcast listeners.

PROS OF PODCAST MARKETING
First mover advantage.

Podcast marketing is still a novel and relatively unexplored medium, offering a competitive advantage to any company willing to be the first in their industry to take it on.
Low setup costs.

Much like blogging, podcast marketing has next-to-no setup costs: requiring little more than a decent microphone, free recording software, Skype (for interviews), and a hosting account.
CONS OF PODCAST MARKETING
There's no playbook.

There are few documented case studies, and proven industry-specific processes are virtually non-existent. For some organisations, that's a competitive advantage and a chance to experiment; for others, it's a big risk.
PODCAST MARKETING TOOLS
Libsyn (podcast hosting and analytics platform)
Soundcloud (social audio platform)
---
Viral Marketing
Viral marketing is a specific type of referral marketing, designed to harness the power of social networks to raise brand awareness, and even reach a tipping point where user growth becomes self-sustaining (see "viral coefficient" in our guide to SaaS metrics).
Viral marketing typically leverages sites like Facebook, YouTube, Reddit or Product Hunt to promote shareable snippets of content, often videos or special offers. If these snippets "take off" in their respective communities, companies can rapidly generate hundreds of thousands of impressions, visits, and even sales.

PROS OF VIRAL MARKETING
Excellent ROI.

Viral marketing campaigns can reach truly staggering audience sizes, with very little expenditure to get the ball rolling.
CONS OF VIRAL MARKETING
Wildly unpredictable.

There's simply no way to guarantee viral marketing success. Trial and error is crucial, and in some instances, companies even end up

suffering the wrath of their target audiences

for attempted manipulation.
Viral Marketing Tools
Closing Thoughts
Every single one of the 27 marketing strategies documented here has been used to great effect in the software-as-a-service world; the only real question is which strategies will work best for your unique business.
It might be that your next phase of growth is on the other side of a well executed PPC or content marketing strategy. But it might be one of the niche strategies - a direct mail campaign, or a podcast - that turns out to be the ultimate growth lever for your business.
It's a great idea to start with the cornerstone strategies we've suggested, but it's essential to regularly experiment with novel marketing channels.