This is a guest post from Kate Harvey, the Content & Search Marketing Manager at Chargify, a product that helps manage and grow subscription-based businesses that collect recurring revenue. Want to learn more? Join a demo or start using Chargify for free.
---
Reduce churn. Increase revenue. Improve customer happiness and loyalty. Create brand champions. What's not to love about customer success? Unfortunately, the road to mastering the art of customer success can be a long one.
Happily, there are many ways to improve customer success and we're diving into the top 5 in today's blog. We're also sharing action items for each that you can get started on today!
1) Say "thank you"
Thank your customers. Chances are you have competitors in your category and that means your customers have options. The fact that they chose you, is something that you appreciate, so show it.

Thank them. Thank them every time for choosing you and let them know in words and deeds how important your business is to them, regardless of whether they're your smallest customer or your largest.

Gabriel Bristol, Intelicare Direct
Personally, I'm a big fan of thank you's. Your customer success team should be too.
Here are just some of the opportunities to thank your users. You can thank users when:
They sign up for a free trial
They convert to a paying plan
They praise your company or product on social media
They take the time to provide feedback (i.e. NPS or other feedback opportunities)
Send out a thank you card or thank you gift when you receive incredibly valuable information from a customer.

This over-the-top thank you will be remembered, and the customer will know you're carefully considering their input.

Burke Alder, ClientSuccess
Buffer Community Champion Nicole Miller points out, "it's not just the happy customers who need a thank-you. It is also the ones who have pioneered through some tough times or been patient while getting to the bottom of a bug."
And there are many ways to say thanks! You can send an email, post on social media, or even send a handwritten note (one of my personal favorites, though I understand it is more time consuming).
According to Miller, in 2015 Buffer was sending out an average of 40 - 60 letters and packages each week. I've been on the receiving end of a handwritten Buffer thank you note, and it made my day!
You can also thank customers by highlighting them on your company's website or blog.
Influitive takes it a step further and invites customers who are actively championing Influitive to speak at Advocamp and other industry conferences, and highlights them in customer videos and case studies.
While putting together a scaleable process for thanking customers may take time, sending a customer a thank you is something you can start today. Make it a goal to send one "thank you" communication a week to customers, and you'll be actively improving your customer success.
2) Get personal & build relationships
Relationships are an important cornerstone of customer success. Start by personalizing your communications.
It can be as simple as personalizing the subject line of emails. According to Experian, personalized subject lines increase email open rates by 26%.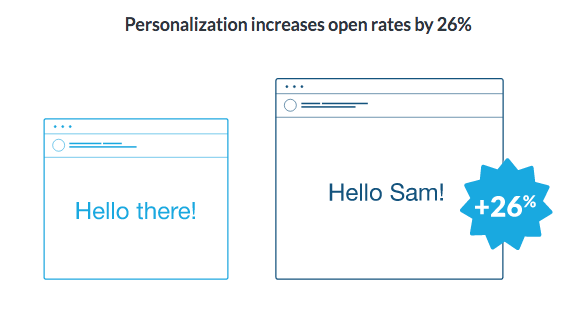 LinkedIn Manager of Customer Success Perry Monaco credits much of their success to relationship building:
"Here at LinkedIn, relationships matter. Relationships are key to our success both internally and externally... We've been able to be successful because we take the time to understand our customers, understand motivations, and understand what they deem to be success."
If you really want to rock customer success, take relationships to the next level by surprising and delighting your customers.
Send your customer swag when they complete onboarding or make them a fun video to thank them for being patient while you were working through a challenging issue.

This can turn a happy customer to a lifelong brand ambassador.

Margot da Cunha, Wistia
Buffer researches customers' Twitter profiles for details to discover the perfect gift. Or take a note from Polyvore's customer success tactics: after finding out a power user has the flu, customer success can surprise them with a care package of tea, a mug printed with your logo, and a get well card.
However you choose to accomplish it, relationship building is an important part of improving customer success and it is easy to start building deeper relationships with customers today.
3) Create Feedback Loops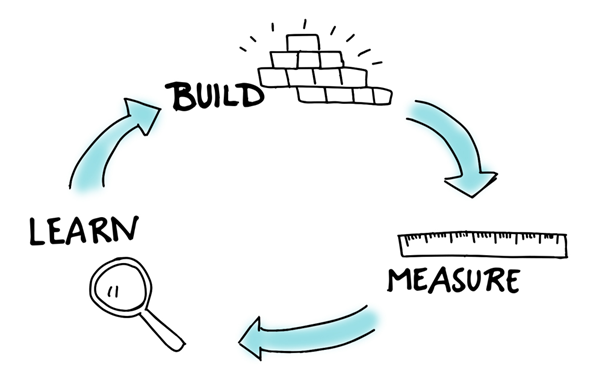 First and foremost, if you're not utilizing Net Promoter Score (NPS) surveys, start now!
NPS is a single survey question that asks users how likely they are to recommend your product to others, on a scale of 1 to 10. You can also include an optional field for users to share the reason(s) they would or wouldn't recommend your product. Customer success can learn a lot from both the overall score and users' comments.
If you're already using NPS surveys consider other opportunities to proactively reach out to customers for feedback:
On-site surveys to prospective customers visiting your website
In-app surveys to current users
Exit surveys when customers cancel
And really listen to what your customers are saying.
As you gather feedback and improve your product, openly communicate feature releases and improvements to all of your users. When they see you're constantly improving the product, even when the improvements may not be their specific requests, they appreciate the efforts and know you care about your customers.
4) Proactive communication
Being proactive with customers, as opposed to reactive, is one of the main differences between customer success and customer support. We touched on communication a bit in the point above, with the suggestion that you send all customers information about feature releases and product updates.
The days of timed communications are long gone. Your onboarding communications should not consist of emails set to go out 3, 5, or 15 days after trial signup. Instead, customer success should send communications based on specific actions users have taken within the product (or a lack of actions).
The crux of customer success is to ensure your users are getting the most value out of your product. This might mean helping a new trial user get to their "ah-ha" moment with the product or identifying a customer who isn't utilizing a key feature and proactively reaching out to them to provide assistance.
Whether you're calling, emailing, or communicating in-app, as part of the feedback loop you can test different communication methods to determine which channels are most effective for customer success' proactive communications. Whatever channel works best, make sure you're sending messages that align with a customer's current needs and help them receive the most value from your product.
5) Share customer success stories with your company
Because customer success, sales, support, and marketing are aware of customer wins and success stories, it is easy to forget that the rest of the company isn't always in the know. Fill them in! You can share customer success stories on Slack, in meetings, or even on office walls. Build a company culture around customer success.
Once you have customer success ingrained in company culture, it is important to ensure all departments are working with customer success (rather than operating in silos). Along with wins, you'll also want to communicate customers' challenges.
Getting senior leadership and other key stakeholders to "live" the experience can help your team understand what your customers' experience in their day-to-day lives.

It can truly shift the way you look at your business and spark fresh thinking that is rooted in empathy and an understanding of your customers.

Daryl Travis, Brandtrust
Give everyone in the company an opportunity to meet and interact with customers by inviting customers to company functions such as picnics, meetings, social outings, etc. At Chargify's last company meetup in Austin, we invited customers to join us for happy hour one night.
While inviting customers to company functions and creating a company culture around customer success aren't things that will happen overnight, sharing customer wins and struggles with everyone in the company is something you can start doing right away!
Wrap-up
Your SaaS should always be working to perfect customer success, but there are actionable ways you can start improving customer success immediately. Here are the top 5:
Say "thank you"
Get personal
Create feedback loops
Proactive communication
Share customer success stories with your company
Customer success isn't a passing trend, and successful SaaS companies are fully embracing customer success to decrease churn and increase MRR.